We bring Wild Nature to you
Meet Dell and Marie Emerson
Our lives have revolved around the blueberry industry. Dell is the farmer's farmer, having worked at the University of Maine for 53 years on the only Wild Blueberry research farm in the U.S. Marie, a certified and award-winning chef, has taught in the Maine Community College System for 30 years. With a dedication to saving small farms and preserving the environment, we built Wild Blueberry Land in 2001. It stands as an homage for value-added products and the future success of small-family farming.
Our farm, Wild Wescogus Berries (a Passamaquoddy name translated to "above the water"), is located in beautiful Downeast Maine, one of the last undeveloped areas on the U.S. East Coast. Our farm overlooks tidal Pleasant River, and Acadia National Park's Cadillac Mountain serves as a pristine backdrop.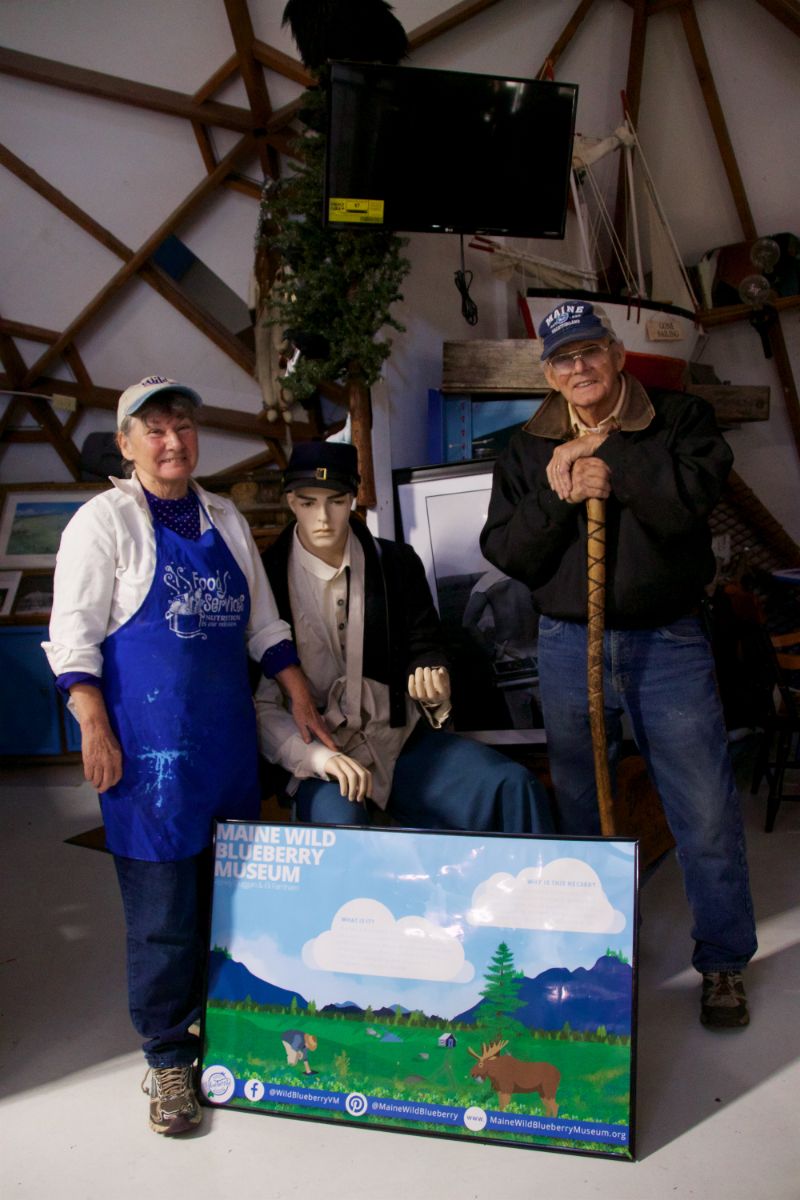 The Chronical Came to Visit!
Features of Wild Blueberries
The Wild Blueberry is one of only four fruits native to North America. these hardy, low bushes grow on a two-year cycle, are harvested every other year, and thrive in glacial soils, making the harsh climate of our Northeast corridor perfect for these rare gems to prosper.
In the fall, we burn our fields to prepare for the harvest the following year, a trick that was taught to settlers by Native Americans, who held the Wild Blueberry in high esteem. The burning sanitizes the fields, keeping weeds and disease in check. The blueberry plant is unharmed, however, as 70% of the plant is underground.
Proven to provide many health benefits, the Wild Blueberry can also be used to preserve meats and other foods, and is absolutely delicious. Maine has been blessed with more than 60,000 acres of this completely natural and wonderful treasure.
The Wild Blueberry is one of the last wild and natural crops grown commercially. We know of thousands of clones but none compare in taste, antioxidant level, and potency. This kind of diversity is rare and special, and the sense of pride we garner by growing and preserving this healthful crop—that is made by nature and not tampered with by humans—is truly special.
4 Different Seasons, One Beautiful Fruit